Honoring George W. Fasic
Posted November 19, 2021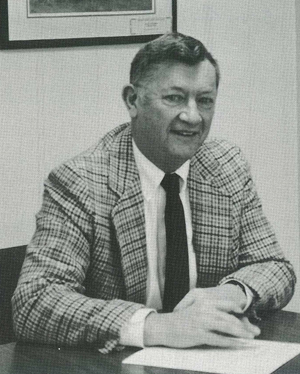 Last month we received the unfortunate news of the passing of our former Chester County Planning Commission Executive Director, and dear friend to many, Mr. George W. Fasic.
George served as the Chester County Planning Commission's Executive Director from 1976 - 1995 and made an incredible impact on Chester County during his 19 years in this role, as well as long after.
George was a planning pioneer of his time, emphasizing the value of prioritizing agriculture, natural resources, and smart development in Chester County before it was deemed critical.
Robert Bielski, a retired West Chester University professor who worked with George over the years, described him as "the man most responsible for improving planning in Chester County" in a recent Daily Local News article.
George's efforts led to countless initiatives and successes throughout Chester County over the years, such as Hibernia County Park and the White Clay Creek Preserve. Currently, nearly one-third of the county's land is preserved as open space or agricultural land — much of the foundation for this success can be attributed to George.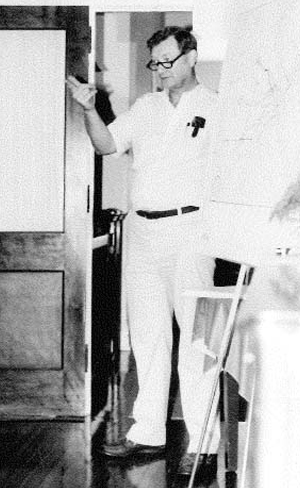 Additionally, George authored and co-authored numerous county and municipal Comprehensive Plans, Regional Transportation Plans, Subdivision and Zoning Ordinances, instructional materials, and research reports.
Prior to starting his career at the Chester County Planning Commission, George served in similar positions at Bucknell University Institute for Regional Affairs, Director of the Berks County Planning Commission, and on the staff of the Rockland County Planning Commission in New York.
"George was instrumental in promoting planning education in Pennsylvania. He believed that municipal governments should be prepared to properly plan their future," said David Ward, former assistant director of the Chester County Planning Commission. "George founded the municipal planning assistance program that offered professional planning support to the 73 municipalities in the county. The service continues today under the Community Planning Division. On the state level, he co-founded the Pennsylvania Municipal Planning Education Institute."
After leaving the Chester County Planning Commission in 1995, George's career in planning hardly stopped as he went on to teach at several schools, including West Chester University, and serve on various boards, task forces, and commissions. George also maintained a private consulting practice alongside his many hours spent volunteering to several non-profit organizations.
As noted by family and friends in his obituary, George was an active and enthusiastic outdoorsman who loved hiking, birding, and spending time in nature. He enjoyed playing and watching sports, including being an avid tennis player and member of the Chester County Planning Commission softball team. One of his greatest joys was driving his Farmall Cub tractor around the grounds of Fox Hollow, the cabin and property he and his wife, Nancy, owned in Snyder County.
We thank George for his dedication to making Chester County a better place now and into the future, as his legacy and efforts will carry on through the initiatives he started, and the many lives he touched. George will be sorely missed.