Implementation — How we Prosper
⑧

Revitalize Urban Centers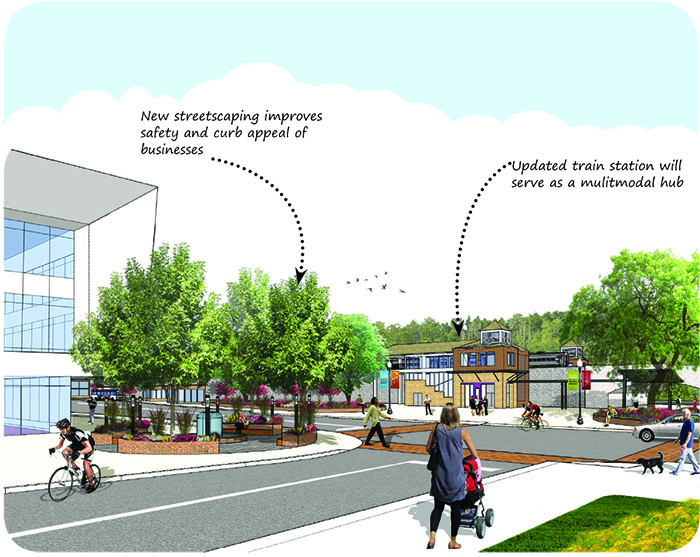 Support by the City, PennDOT, the county, and local organizations will play a key role in revitalizing Coatesville, where proposed train station improvements will connect residents and businesses with opportunities.
Enhance revitalization efforts in the Urban Centers by promoting and supporting existing main streets and strategic infrastructure improvements.
Why:
The Urban Centers serve as primary areas for business and residential growth and redevelopment in the county. These areas can be further enhanced through improvements to the walkable, downtown environment and facilitating infrastructure enhancements that are critical to the requirements of the business community.
How:
This work will consist of supporting the Urban Centers by updating revitalization plans, providing technical assistance, and providing grants for public infrastructure improvements to strengthen main streets. These efforts will increase understanding of Urban Center market conditions and rapidly changing retail trends so they can better address community needs and maintain thriving communities and vibrant main streets. Assistance to Coatesville, Chester County's only city, will provide support during this pivotal stage of the community's revitalization. Primary partners responsible for this effort include municipalities, Chester County Department of Community Development, Chester County Economic Development Council, and the Planning Commission.