Implementation — How we Prosper
①

Expand workforce development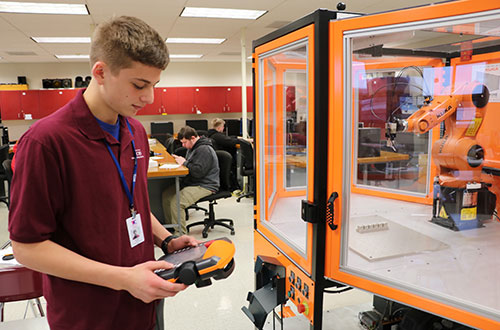 The programs of the Chester County Technical College High Schools serve students to grow technical skills across a variety of sectors.
Photo source: Chester County Intermediate Unit
Expand workforce development to grow and attract a skilled and varied workforce.
Why:
Existing programs that provide connections between employers and education should be strengthened to ensure that changing workforce trends, technology, and labor needs and skills can be accommodated now and into the next generation of businesses and workers.
How:
Partnerships with educators should be enhanced to create curricula to address industry concerns regarding the needed skills and skill level of workers. The Workforce Development Board will lead this effort with support from the county, Chester County Economic Development Council, and multiple stakeholders.