Effective Agricultural Zoning
Some municipalities that have "agricultural zoning" districts still permit residential development on one to five acre lots. Dividing farmland into these residential lots threatens the economic viability of productive commercial farming. The land, once divided and developed, cannot easily be converted back into productive farmland. New residences are often a source of conflict with the nearby farms, because residents may complain about the noise, odors, and hours of operation that are associated with farming.
Effective agricultural zoning, also known as agricultural protection zoning, is a land management tool that municipalities can use to encourage the preservation of farmland and discourage development of land uses that are incompatible with agricultural uses. This zoning technique discourages land uses that are incompatible with farming, such as those that result in excessive traffic, pollution, or consume large areas of farmland. Effective agricultural zoning is also sustainable because it promotes both the preservation of agricultural land and agriculture as an industry. Effective agricultural zoning can encourage locally grown food and agricultural products, and is intended to support the entire agrarian economy. This zoning technique is appropriate in agricultural and rural landscapes, as well as in portions of natural landscapes that are being farmed.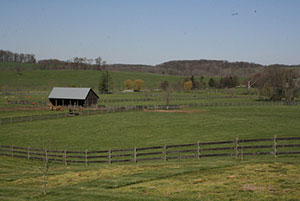 Effective agricultural zoning districts share some common characteristics:
Commercial agriculture is the primary permitted land use.
Non-agricultural developments are limited to one lot for each 10-25 (or more) acres.
Non-farm lots are regulated by special exception or conditional use, so that the municipality can ensure that the new lots do not conflict with agricultural activities.
Accessory activities that support agricultural are permitted.
Effective agricultural zoning districts are supported by municipal comprehensive planning policies that are based on objective physical analyses and community preferences.
Effective agricultural zoning districts are most effective when they are used to protect existing agricultural areas that have not experienced significant development pressure and where the local agricultural economy is still healthy. To this end, the protection of agriculture should be a goal in the municipal and/or multi-municipal comprehensive plan, and should be supported by studies documenting that the area contains primarily Class I, II, and III prime agricultural soils.
Zoning Considerations
Municipal zoning ordinances that employ effective agricultural zoning should permit a wide variety of farm-related land uses, supplemental farm businesses, and other compatible activities. Non-farm activities should be significantly limited or permitted only by conditional use or special exception to ensure proper placement and protect the integrity of adjacent farms. Typical effective agricultural zoning ordinances permit non-agricultural residential development at ratios ranging from one lot per 10 to 50 acres of the parent tract and that the dwelling units be located on the least productive soils on the parent tract. The figure below illustrates a 25 acre option (1 du per 25 acres) where the residential development has been located away from prime agricultural soils. Some municipalities use a sliding scale ratio that allows smaller, less-productive parcels to create more lots than larger, more efficient tracts. There is no universal rule, and this ratio must be tailored to fit the needs and preferences of each individual community.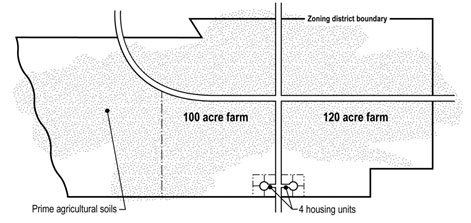 Municipalities should be sure that there are adequate areas for residential development in other portions of the municipality to meet their "fair share" obligations for a variety of housing types. The administration, procedure, and recording of non-residential lots that are created according to these ratios is also important. Providing a clear process that is easily understood and a recording process that results in accurate and accessible records for future use is are essential parts of effective agricultural zoning.
The farming community must be involved in the drafting of any related regulations, although the municipality should remember that farmers may not be able to participate during planting and harvesting times, and meetings should be scheduled accordingly.
Benefits of Effective Agricultural Zoning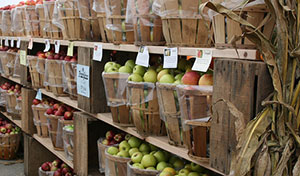 Effective agricultural zoning can reap the following benefits:
Protecting agricultural land and minimizing land use conflicts by separating agricultural lands from non-agricultural activities.
Retaining a critical mass of agricultural land that promotes effective and efficient agricultural activities and the increases the overall viability of the agricultural community.
Protecting soils that are most suitable for agriculture and directing other development to non-suitable soils, and maintaining continued use of a most vital ingredient of a healthy agricultural community.
Increasing the profitability of farming (locally-grown foods require lower transportation costs to bring them to markets) and stabilizing farmland prices by discouraging speculation-based pricing of farmlands.
Re-directing development into more areas that have municipal water, sewer and other utilities.
Discouraging the costly extensions of sewer and water lines and reducing sprawling development patterns.
To Learn More
Section 603 of the Pennsylvania Municipalities Planning Code (MPC) specifically states that zoning ordinances may permit, regulate, and determine the "Protection and preservation of natural and historic resources and prime agricultural land and activities." The MPC also includes other criteria that enable a municipality to protect and preserve agricultural lands and activities. However, the courts have invalidated ordinances that apply arbitrary standards or regulations that do not bear a reasonable relationship to valid municipal goals.
Chester County Municipalities with Agricultural Zoning
Municipality
Zoning Ordinance
Section Reference
East Fallowfield Township
Part 4: RA Rural Agricultural District
East Nantmeal Township
Article III: Section 300 AP Agricultural Preservation District
Elk Township
Article VII: AP Agricultural Preservation District
Highland Township
Section 301: A Agricultural Preservation District
Honey Brook Township
Part 4: A Agricultural Districts
Londonderry Township
Article IV: AP Agricultural Preservation District
Upper Oxford Township
Article IV: AR-1 Agriculture-Residential District
West Caln Township
Article IV: AP Agricultural Preservation District
West Caln Township
Article 300: AG Agricultural District
West Marlborough Township
Article 2: Section 200 A-C Agricultural-Conservation District
Other Chester County municipalities have adopted zoning regulations that encourage agricultural activities, although they may not be characterized as effective agricultural districts. For example, Franklin Township's Agricultural-Residential zoning district, West Nantmeal Township's Agricultural Preservation district (which uses lot averaging), and East Nantmeal Township's Agricultural Preservation district all encourage agricultural activities.