Resources
Housing Terms and Definitions
View affordable housing terms and definitions.
Fair Share Requirements in PA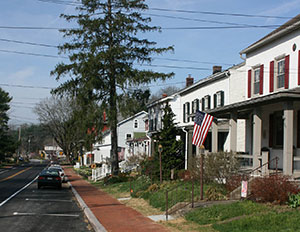 The 1988 amendments to the Pennsylvania Municipalities Planning Code (MPC) require that through zoning, each municipality provide "…for residential housing of various dwelling types encompassing all basic forms of housing, including single family and two family dwellings, and a reasonable range of multiple family dwellings in various arrangements…" (MPC § 604.4). This amendment stemmed from the judicial determination that local governments are required to plan for and implement land use regulations that meet the legitimate needs of the range of people who may desire to live in the community. The Pennsylvania Legislature has not specified the necessary amount of any residential use, nor offered guidance for a municipality to determine if it has met its obligation to provide for each residential use.
In 1977, the Pennsylvania Supreme Court decided the landmark case, Surrick v. Zoning Hearing Board of Upper Providence Township 776 Pa. 182, 382 A.2d 105, which laid out an analytical "fair share" test, or methodology, to help determine if a municipality is meeting its fair share obligation. A fair share analysis attempts to assess, based on available information, whether a municipality is providing for its "fair share" of all housing types, particularly multifamily housing (buildings with 3 or more dwelling units), and whether the municipality is attempting to meet its obligation to accommodate future growth. View the Pennsylvania Chapter of the American Planning Association Policy Statement on Housing Affordability.