June 2018 Town Tours and Village Walks
June 14 — From Farmhouses & Meetinghouses to Mansions
Annual Kick-off Celebration: Chester County Historical Society
Sponsor: West Chester HARB & Historical Commission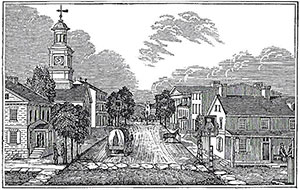 Scattered farmhouses in the land of Goshen will evolve into a 19th century "walking town" called West Chester. Innovation, government, education, and industry will help create a county seat that will become known as the "Athens of Pennsylvania." Join us on the kick-off evening to learn about these developments. We will start the evening at the Chester County Historical Society which is celebrating its 125th anniversary. West Chester welcomes thee!
Parking & Registration: 225 N. High Street. Arrive at 5:30 pm for pre-registration, all tours leave at 6:30 pm after the celebration. The closest public parking for the Chester County Historical Society is the Chestnut Street Garage at 14 East Chestnut Street. Many business and restaurants validate your garage ticket with purchase, so take it with you. There is some metered street parking as well.
June 21 — The Age of Steel Tour
Sponsor: National Iron & Steel Heritage Museum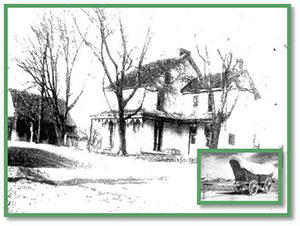 Our history is painted with many brushes — the evolution of steelmaking and products that kept pace with a growing nation; and the spirit of the men and women of steel marked in the homes, art and artifacts we hold in safekeeping. Start your visit at the Lukens Executive Office (circa 1902-03). Among the highlights are our Lukens Steel Fire Department vehicles and deep sea submersible GUPPY! The 120" Rolling Mill was an active Lukens production facility from 1942 to 1985. Visit the Steelworkers' Memorial which features a World Trade Center Column made from Lukens' steel.
Parking & Registration: 50 S. 1st Avenue, Coatesville, PA 19320; www.steelmuseum.org
June 28 — An Industrial Giant, Isabella Furnace 1835-1894
Sponsor: West Nantmeal Historical Commission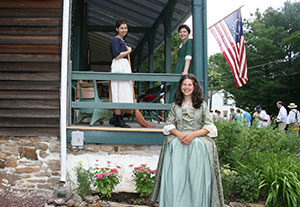 A unique area of rural Chester County will be on display as hay wagons provide a tour of the Isabella Furnace Local Historic District in West Nantmeal Township. Isabella Furnace, and several of the buildings related to iron making, will be on the tour. The route follows the dry stonewalls built by furnace workers of that time. Isabella was a cold blast furnace which reflected its owner's adaption from water to a more reliable source of steam power to enhance the production of the furnace. Many innovations were brought over from Europe and implemented in the area. It was the last furnace to go out of blast in Chester County. The stone walls reflect Mr. Potts commitment to his employees; they were commissioned to build them after the furnace blew out for the last time.
Parking & Registration: Wyebrook Farm, 150 Wyebrook Rd., Honey Brook to board wagons for the tour