August 2018 Town Tours and Village Walks
August 2 — The Phoenix Column: A Bridge to the Future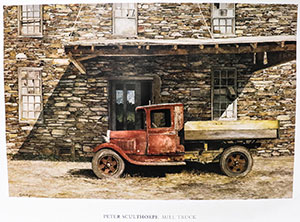 Sponsors: The Historical Society of the Phoenixville Area and Schuylkill River Heritage Center
Come visit and walk the grounds of one of Chester County's most important industrial companies, The Phoenix Iron Company. The history begins as early as 1732 with a grist mill built along the French Creek to the late 1700s when nails were being produced at highest amount in the Colonies. Jump forward and learn about when the Phoenix Iron Company started and became one of the most powerful iron companies on the east coast of the United States. You will explore an original example of a Phoenix Bridge and learn about the Phoenix Column which was patented in 1862 by the Iron Company, something that would go on to be used in the building of bridges and structural supports across the world. On this tour you will see lesser known buildings that still stand that were part of this company and also learn about buildings that no longer stand using then and now photographs. We look forward to your visit to Phoenixville!
Parking & Registration: Phoenixville Foundry, 2 N. Main Street, Phoenixville
August 9 — Agricultural Antiques & Modern Machines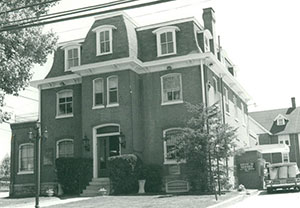 Sponsors: Upper Oxford Township Historical Commission & Chester County Agricultural Development Council.
Come visit scenic Maple Lawn Farm in southern Chester County and experience the evolution of agriculture. Find out how technology and innovation have changed the way corn, hay, grain and dairy are produced. There will be a range of museum-worthy farm equipment from the late 1800s and early 1900s, up to and including some of the modern combines and tractors used today. A blacksmith will be on hand with the tools of his trade to demonstrate how farm implements and horseshoes are forged. In addition, Maple Lawn Farm features a stunning example of an historic bank barn, hand hewn by master carpenter Ferdinand Wood, who built many of the covered bridges that make Chester County's landscape so distinctive in the region.
Parking & Registration: Parking on site at the farm, 380 Forest Manor Road, Cochranville. On-site farm tour, expect uneven terrain.
August 16 — Fricks Lock: Birth of a Canal Village
Sponsor: East Coventry Historical Commission
John Frick married an heiress, fifteen-year-old Catherine Grumbacker. As was the custom of the time, Catherine's property became John Frick's property, but Catherine married well. He made many improvements to the Grumbacker farm, but none as significant as his agreement with the Schuylkill Navigation Company to run the Girard Canal through his property. Visit John Frick's legacy – Fricks Locks Historic District – and learn about the innovations that made the Schuylkill River Canal possible and stroll through the restored village at the foot of the Limerick Nuclear Power Plant Cooling Towers which time forgot.
Parking and Registration: Turn onto Fricks Lock Road from Route 724 in East Coventry Township and follow signs. For navigation direction use Fricks Lock Road, Pottstown, PA.
August 23 — Supper & Lecture at the Springs — The Mills of Chester County
SOLD OUT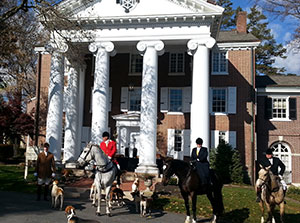 Sponsor: Chester County Historic Preservation Network
Come experience Historic Yellow Springs from a completely new perspective. Chester County Historic Preservation Network invites you to enjoy a box-supper and listen to Preservation Architect Dan Campbell, AIA, speak about the history of milling in southeastern Pennsylvania and the process of locating and identifying mills, whether still existing, re-purposed or in some degree of decay. This engaging perspective on Chester County's milling legacy will be in preparation of the tour of Bondsville Mill on August 30th and will inform you as you continue to explore our historic landscapes on your own.
August 30 — The Evolution of Power and Fabric Production at Bondsville!
Sponsor: East Brandywine Township
Bondsville Mill, located in East Brandywine Township, operated as a textile mill from 1841 through 1954 (over 100 years). An important feature of the Mill is the evolution of power sources used there as new technologies became available over its period of operation. Materials were manufactured for a wide variety of products over that time, including: civil war uniforms, top brand name jeans, car seat upholstery, and a velvet material known as "plush", to name a few. The Mill was significant to the area, creating its own community complete with school, post office, general store, and housing, and employed 350 people in its heyday. The Mill is currently part of a Township Park that combines its regional heritage with a large natural area (47 acres in all) that is now traversed by a network of trails. Rehabilitation of the Mill is a work in progress, with much already done and more planned.
Parking & Registration: East Brandywine Township Building, 1214 Horseshoe Pike, Downingtown. Groups will be shuttled from the township building to the Mill for tours then back to the Township Building.