July 11
Lionville c. 1712: A Tricentenarian Story
Sponsor: Uwchlan Township Historical Commission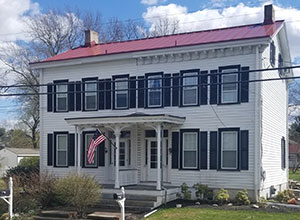 At the time of its settlement, the area now known as Lionville was called "Uwchlan Meeting" or Red Lion due to the Quaker Meeting formed in 1712 and the Red Lion Inn. Most of the early farm buildings were clustered along village roads which were unpaved until the 1920s. Placed on the National Register in 1980, the 39-building Lionville Historic District features buildings from the early development of the village as well as 20th century buildings that continue the story. Come explore this gem in the midst of the bustle of the intersection of Routes 100 and 113!
Parking and Registrat;ion: St. Paul's Lutheran Church, 104 South Village Ave., Exton. Please do not park along South Village Avenue.
July 18
Regenerate, Reinvent, Recycle: The Village of Yellow Springs, c. 1722
Sponsor: Historic Yellow Springs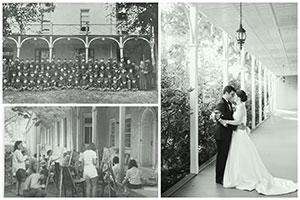 In 1810, Yellow Springs was described as a "perfection of landscape." As this unique place unfolded, one could see how the perfection of landscape became the common thread woven over the centuries that entwined the people and provided the background for this village to move forward in distinct historic eras. With nearly 300 years of documented history, this village was a Lenape Indian site, a health spa with healthful mineral springs, a Revolutionary War Hospital, the Pennsylvania Academy of the Fine Arts Country School, and Good News Productions' movie studios. Much has changed; much has stayed the same. Today the village invites visitors to see and learn about this regeneration, reinvention and recycling. Join us as we look at our village and its endurance, perseverance, and tenacity then, now, and into the future.
Parking & Registration: Historic Yellow Springs, 1685 Art School Road, Chester Springs. Follow directional signs for parking after entering the village.
July 25
Marshallton Village c. 1731: Drovers & Patriots, Artisans & Farms
Sponsor: West Bradford Historical Commission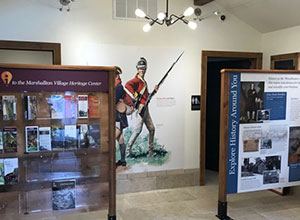 Visit our new Heritage Center and join our tour of this nearly untouched village, named for botanist Humphry Marshall (1722-1801). Marshallton Village was an important stop on the Strasburg Road, a freight road from Lancaster to Philadelphia. Being a free road, it was heavily traveled. There were two hotels in the village and one nearby dating to 1765. Among the outstanding features of the village is a Quaker Meeting dating to 1722 (present building is 1765), a cradle factory, that made grain cradles and scythes, a blacksmith shop, pump maker, cigar factory, tinsmith shop, clothing store, bakery, and the Methodist Church dating from 1829.
Parking & Registration: Marshallton United Methodist Church, 1282 W. Strasburg Rd, West Chester.